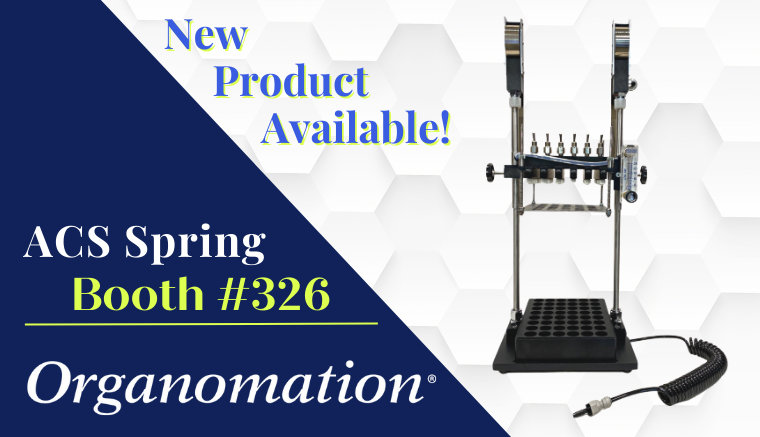 Organomation, a manufacturer of sample concentration solutions, will be exhibiting at ACS Spring 2023 at the end of this month. The event is taking place from March 26-30 at the Indiana Convention Center located in Indianapolis, IN. Since their inception in 1959, Organomation continues to be one of the leading industry experts, with products specializing in nitrogen blowdown and parallel evaporation of small samples.
The manufacturer will be exhibiting from March 27-29 at booth #326. With them, they will have a blowdown evaporator from their newest product line, the unheated MULTIVAP. The unheated MULTIVAPs are perfect for those who are looking for an affordable solution to batch evaporation, particularly for academic or government labs who may be working with a tight budget. The simplicity of the concentrator allows the cost to remain low, without sacrificing the quality.
This unheated evaporator line has all of perks of the standard MULTIVAP line, except for the heating capabilities which can be unnecessary when working with small or heat sensitive samples. There are a variety of models to accommodate batch sizes from 9 large samples all the way up to 100 small samples, so you are sure to find one to suit your application. Organomation will be exhibiting a 48 position model at their ACS booth.
Organomation is offering free expo-only guest passes for those that would like to stop by their booth. To obtain your free guest pass, follow this registration link and use the code 4693.
The company's general manager will be at booth #326 to answer any questions you may have on the new blowdown evaporator, or on sample preparation more broadly. For more information on Organomation's ACS attendance, please reach out to sales@organomation.com.