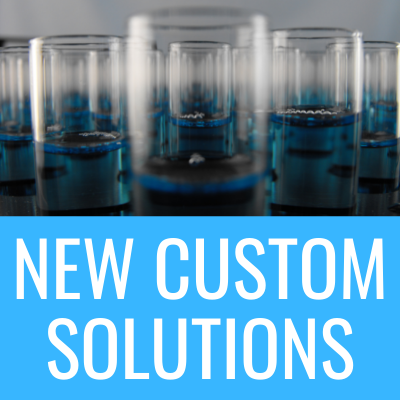 At Organomation, we take pride in our long lasting products and quality services. In order to meet specific instrumentation needs for your lab, we have revamped our website to make it easy to request Custom Solutions. Furthermore, we have implemented a Trade In Program for our loyal customers. You can find both sections at the top of Organomation's website labeled "Solutions."
Due to various unique applications in a lab, we understand the need for modified or specific instruments. The new Custom Solutions page highlights some of the custom instruments we have helped to design for our customers. The page also features a number of add-ons that we have created in the past, as well as some of our more niche evaporators and extractors.

For example, the Rapid Sample Concentrator for up to 20 tubes. This evaporator is cost efficient compared to our Automatic 20 Position N-EVAP , and is a great substitute if your laboratory does not need the capacity of a 34 Position N-EVAP. Other advantages include digital controls, rapid heat time and the option to include wide-gauge or bent needles for high boiling solvents.
In addition to the new Custom Solutions page, we have also set up our new Trade In Program.
As our instruments are manufactured to last, we are sending our gratitude to our loyal customers by offering this new program. We are happy to assess your current Organomation instrument and apply that value towards the purchase of a brand new evaporator.

With the new Custom Solutions and Trade In Program, Organomation is happy to help your lab stay on top of specific instrumentation needs. Please contact a sales technician to let us know how we can help you today.