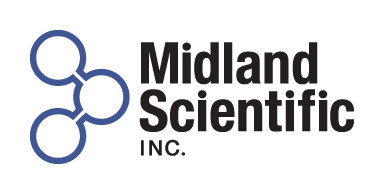 BERLIN, MASS (March 28, 2019) – Organomation is pleased to announce its popular line of N-EVAP ® nitrogen blowdown evaporators and extractors are now available through Midland Scientific, a woman-owned, full-line laboratory products distributor based in Omaha, Nebraska.
"Organomation is proud to partner with Midland Scientific. As one of the most respected regional distributors within the United States, Midland's reputation for providing superior customer service is attractive to any instrument manufacturer," said David Oliva, General Manager at Organomation.
Established in 1975, Midland Scientific's objective was to meet the needs of industrial and commercial laboratories in the upper Midwest. Since then, it has grown to offer a full line of laboratory products such as chemicals, instrumentation, general lab supplies, glassware, lab consumables, media, measurement equipment, plasticware, reagents, solutions, and much more.
"Midland Scientific allows us to expand our products into the Midwest," said Sales Technician Amy Valladares at Organomation. "With Midland Scientific's five distribution center across the Midwest, we can better reach our customers."
Midland Scientific offers quality products, extensive product options, same day shipment, helpful and friendly sales and customer service representatives, and competitive prices.
Organomation products can be found on midlandsci.com.
For more information about Organomation's products and services, please visit organomation.com or contact sales@organomation.com.


Organomation Associates, Inc.
Your Partners in Sample Preparation since 1959
Since 1959, Organomation has been a leading provider of analytical chemistry sample preparation solutions. Organomation has provided quality hand-built equipment and unparalleled levels of customer service since its inception. The foundation of the company stems from the first ever commercially successful nitrogen evaporator invented by founder, Dr. Neal McNiven. Organomation is well known for its lines of nitrogen evaporators, solvent evaporators and solvent extraction instruments. Throughout the years, Organomation has expanded upon its product lines while providing a superior laboratory product at affordable prices. Organomation is located at 266 River Road West, Berlin, MA 01503-1699 USA.