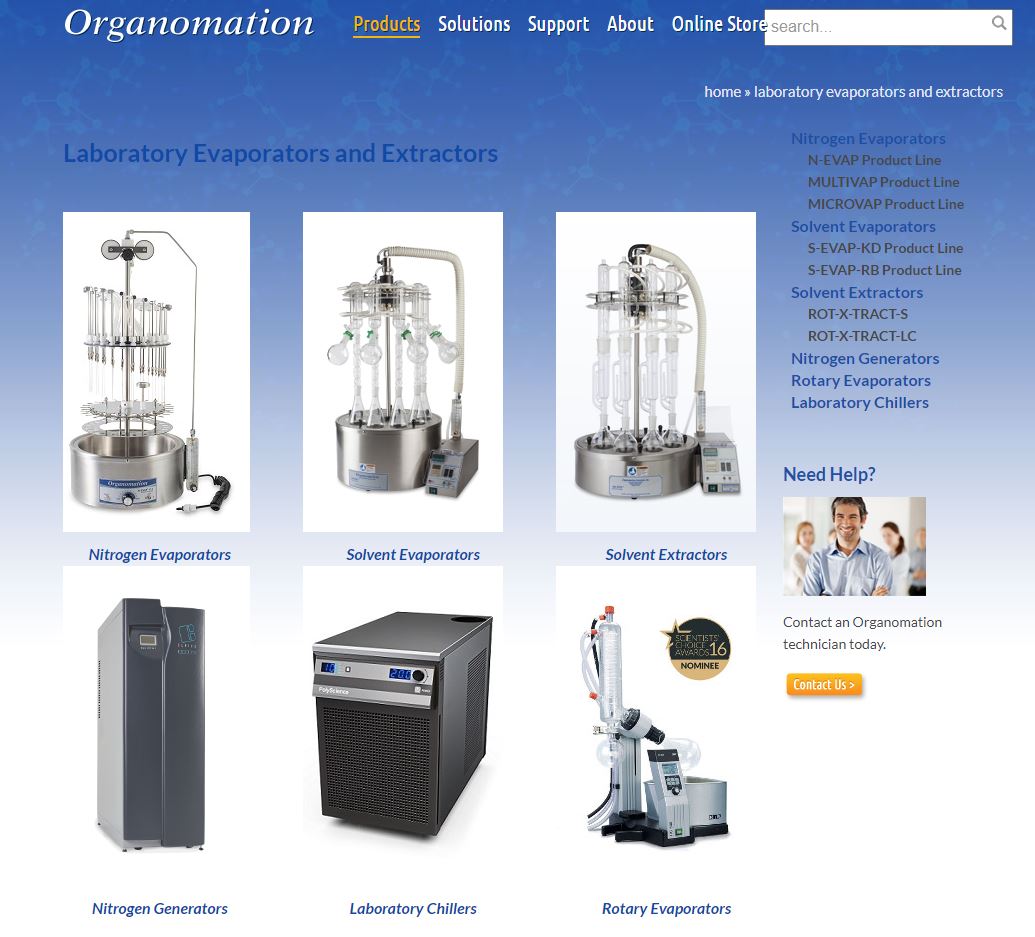 BERLIN, MASS (November 14, 2018) – Organomation is proud to launch a new responsive website design where visitors can now experience a seamless transition from desktop to mobile browsing.
"We are excited about the launch of our new site and hope visitors will be able to find information with ease no matter what device they are using," said General Manager David Oliva.
Created with user experience in mind, the site is compatible with today's browsers and mobile devices. Visitors can easily navigate through detailed product pages, access technical data sheets and view product photographs.
The improved navigation and functionality of the site will help to understand Organomation's complete range of nitrogen evaporation products.
Visitors are able to explore the new site and sign-up for Organomation's e-newsletter by visiting organomation.com.


Organomation Associates, Inc.
Your Partners in Sample Preparation since 1959
Since 1959, Organomation has been a leading provider of analytical chemistry sample preparation solutions. The company has provided quality hand-built equipment and unparalleled levels of customer service since its inception. The foundation of the company stems from the first ever commercially successful nitrogen evaporator invented by founder, Dr. Neal McNiven. Organomation is well known for its lines of nitrogen evaporators, solvent evaporators and solvent extraction instruments. Throughout the years, Organomation has expanded upon its product lines while providing a superior laboratory product at affordable prices. Organomation is located at 266 River Road West, Berlin, MA 01503-1699 USA.