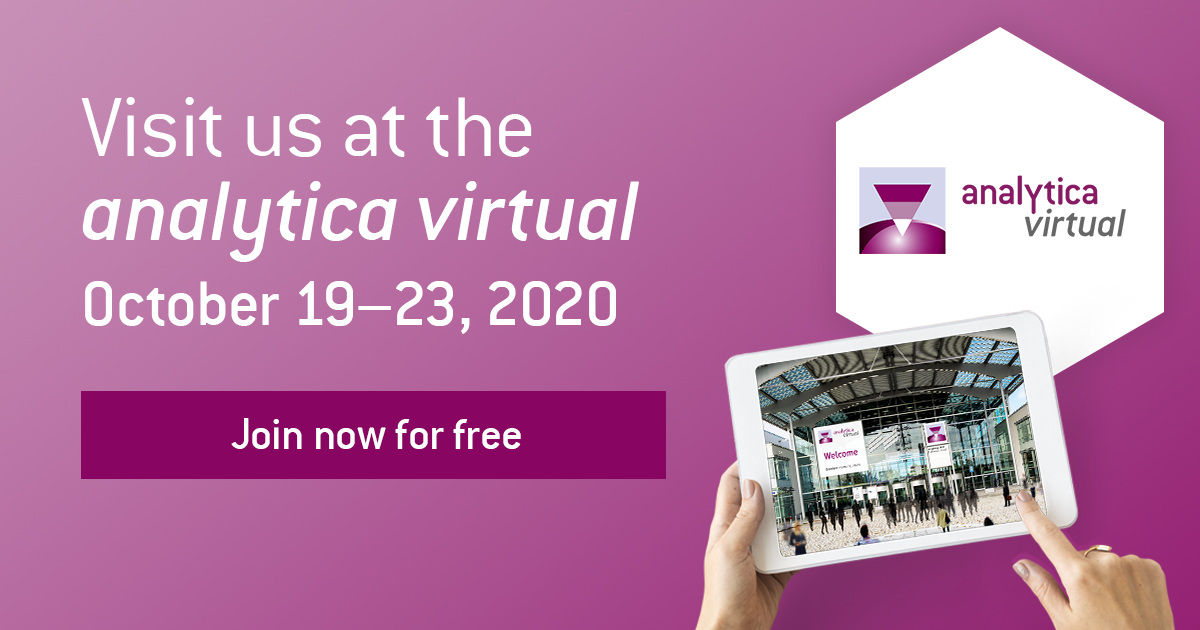 Organomation will be participating in the two leading laboratory instrumentation trade fairs this year: Analytica Virtual (October 20-23) and JASIS Expo (Nov 11-13).
Attendees at Analytica will be able to virtually browse exhibitor booths. Organomation's booth will feature interactive content, product brochures available for download, and a live chat tool to talk to sales technicians. Registration for Analytical Virtual is free. To join, please visit https://www.analytica-virtual.com/en/?utm_source=organomation.
Organomation will also be partnering with the US Department of Commerce in Tokyo for Japan's Analytical & Scientific Instrument Show (JASIS). A product brochure will be included as part of JasisWebExpo (the virtual part of the show). JASIS is scheduled to take place in Makuhari Messe International Exhibition Hall in Chiba, Japan from November 11-13.
Both shows can be accessed anytime and anywhere during the show dates.
Participation in these international trade shows was made possible by a state trade expansion program (STEP) grant from the Massachusetts Office of International Trade and Investment (MOITI), in collaboration with the Massachusetts Small Business Development Center Network.
For additional information, please contact a sales technician.