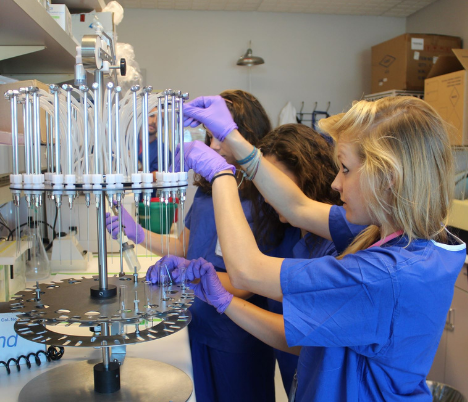 BERLIN, MASS (September 17, 2018) – The Massachusetts based laboratory equipment manufacturer, Organomation was recently featured in Supply and Demand Chain Executive Magazine for its long-standing tradition in innovative American manufacturing.
For over 50 years, Organomation has been hand crafting sample preparation instruments for a number of laboratories involved in a range of activities including academic research and environment testing.
"American manufacturing is one of those things we've always done, and the formula works for us," said General Manager David Oliva.
One competitive advantage that sets Organomation apart is that its materials are exclusively sourced domestically and from local vendors across the state.
Part of Organomation's customer experience is the longevity of instruments. Customers have instruments that have been used in the field for 10-15 years, which Oliva adds is "really only possible due to the craftsmanship of our in-house technicians but also the quality of the materials, mostly sourced domestically."
Organomation is able to successfully grow domestically and internationally given its in-house experience and control over every process at its facility in Berlin, Mass.
"We've managed to be a very successful small business, which we think is something to be very proud of in this day and age," said Oliva.
The full article can be read here.