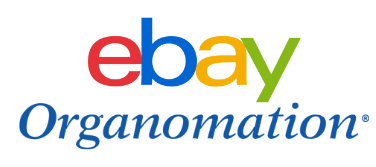 Berlin, MA, November 25, 2015 – Organomation is happy to unveil the opening of the company's official eBay store. Additionally, the company will continue to sell refurbished laboratory instruments and accessories through the Organomation Online Store.
Sales and Marketing Manager David Oliva stated that "we want our sample preparation instruments to be seen by as many laboratories as possible. While Organomation.com's own store has been successful, listing our refurbished laboratory instruments on eBay will expand our reach exponentially."
While many retailers sell used lab equipment, the company argues that there is no better source for this equipment than the original manufacturer. The internet is filled with vendors offering units which are only guaranteed to function for 90 days while some instruments are only guaranteed to turn on and do not include other assurances. Most of these laboratory devices are flipped for a profit by vendors who may not know how the instrument functions. Lightly used Organomation lab evaporators and extractors come with a one year warranty and are fully refurbished by expert product technicians. Laboratories purchasing a refurbished unit from Organomation can feel confident that they received an instrument built to last at a great price.
To learn more about whether a used laboratory instrument should be considered, please read Organomation's guide titled Laboratory Evaporators: Buying New vs. Used.


Company background:
Throughout the years, Organomation has expanded upon its product lines while providing a superior laboratory product at affordable prices. Organomation is well known for its N-EVAP line of nitrogen evaporators which offer unmatched flexibility by processing a wide range of test tube sizes without needing expensive accessories.
The company's S-EVAP solvent evaporator product line is steadily growing in popularity as regulatory agencies begin to enforce stricter limits on VOC emissions. Both S-EVAP models are capable of reclaiming up to 97% of starting solvent volume through either the central or individual collection glassware arrangement.


Contact:
David Oliva
davido@Organomation.com
(978) 838-7300

Organomation Associates, Inc.
266 River Road West
Berlin, MA, USA
01503