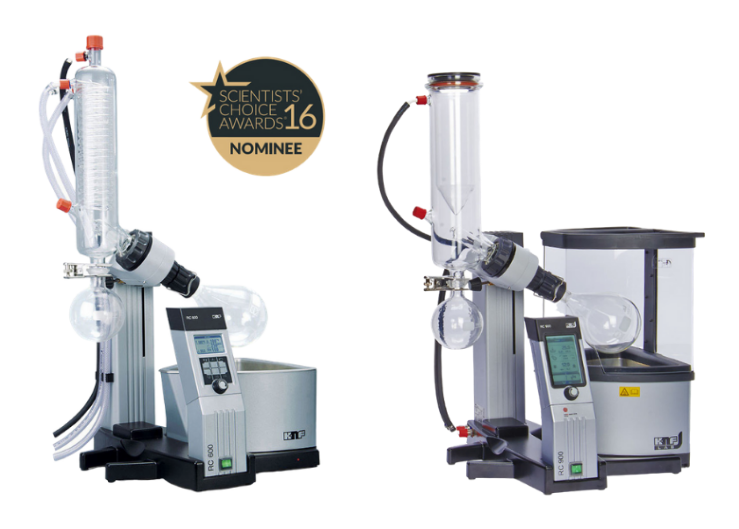 BERLIN, MASS (July 8, 2019) – Organomation, a leading laboratory evaporation solutions provider has partnered with KNF to provide rotary evaporators to customers worldwide.
"We are ecstatic to partner with KNF by carrying their impressive line of rotary evaporation products and related accessories," said General Manager David Oliva. "KNF's continued commitment to product development and strong reputation for producing high quality bench top laboratory instruments was very attractive to us."
Founded in 1946, KNF is a leading manufacturer of high quality rotary evaporators for everyday lab work. Rotary evaporators operate by rotating the sample, thus coating the inside of the flask with solvent to increase the surface area available for evaporation, which is then further sped up through the application of vacuum and heat.
Similar to rotary evaporation, nitrogen blowdown, the technology utilized by Organomation's popular line of N-EVAP® nitrogen evaporators can be used to efficiently concentrate samples.
Organomation will carry KNF's RC 600 and RC 900 rotary evaporators, which are ideal for evaporating large 3 L flask. Both the RC 600 and RC 900 models incorporate several features to ease pain points and improve user experience.
The RC 600 was designed specifically to meet the needs of educational laboratories. The evaporator is highly intuitive and easy-to-use, making it ideal for settings where multiple users must be able to quickly learn a new instrument.
The RC 900 has the additional benefit of wireless control, allowing the user to operate the evaporator from outside the fume hood or even from across the room.
Organomation will offer additional KNF rotary evaporator accessories such as a chiller, vacuum system, bump trap, a cold finger condenser, and a protective shield.
"We look forward to distributing KNF evaporators worldwide," said Oliva.

For more information about Organomation's new line of KNF rotary evaporators, please contact sales@organomation.com.


Organomation Associates, Inc.
Your Partners in Sample Preparation since 1959
Since 1959, Organomation has been a leading provider of analytical chemistry sample preparation solutions. The company has provided quality hand-built equipment and unparalleled levels of customer service since its inception. The foundation of the company stems from the first ever commercially successful nitrogen evaporator invented by founder, Dr. Neal McNiven. Organomation is well known for its lines of nitrogen evaporators, solvent evaporators and solvent extraction instruments. Throughout the years, Organomation has expanded upon its product lines while providing a superior laboratory product at affordable prices. Organomation is located at 266 River Road West, Berlin, MA 01503-1699 USA.