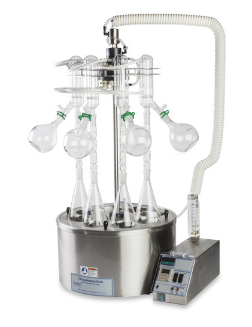 Berlin, MA, May 2, 2016 – As laboratories become more cognizant of the health risks facing their employees and the surrounding environment, options to limit solvent emissions have become increasingly popular. There has been growing interest recently in the Organomation S-EVAP evaporator product line due to the units' ability to recollect up to 97% of solvent evaporated.
In response to these developments, Organomation will be publishing a series of articles centered on the S-EVAP's capabilities. These articles will collectively form a united guide with a focus on maximizing solvent reclamation, meant to appeal to both current and prospective customers. Themed commentaries will cover general instrument configuration as well as solvent specific recommendations based on boiling point. Topics include recommended chiller settings, bath temperatures, and glassware concerns.
"In the face of EPA regulations, we have seen several customers turn to the S-EVAP to help minimize their solvent emissions. We wanted to put together this article series to assist these customers in obtaining the highest solvent recoveries possible." said Amy Valladares, Organomation Sales Technician.
The S-EVAP product line consists of efficient boiling bath units designed to evaporate up to ten samples simultaneously from 250 mL or 500 mL flasks. Models are available to accommodate either Kuderna Danish or round bottom flasks. Solvent collection glassware allows the operator to recover evaporated solvent before it is released into the lab or exhausted into the surrounding environment.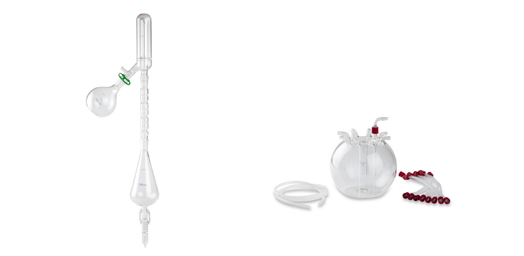 Catalog #GS2153 Catalog #GS2158-C10


Company background:
Since 1959, Organomation has been a leading provider of analytical chemistry sample preparation solutions. The company has provided quality hand-built equipment and unparalleled levels of customer service since its inception. The foundation of the company stems from the first ever commercially successful nitrogen evaporator invented by Organomation's founder, Dr. Neal McNiven.
Throughout the years, Organomation has expanded upon its product lines while providing a superior laboratory product at affordable prices. Organomation is well known for their lines of nitrogen evaporators and solvent extractors.


Contact:
David Oliva
Davido@Organomation.com
(978) 838-7300

Organomation Associates, Inc.
266 River Road West
Berlin, MA, USA
01503