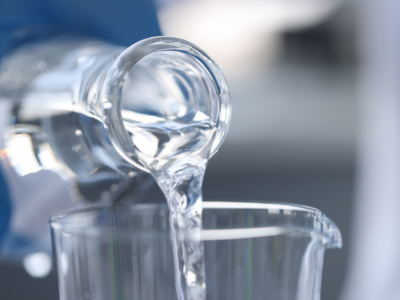 Organomation's nitrogen evaporators come in a variety of different models to accommodate all customer applications. There are four option codes to reflect these different models, which are available with all Organomation instruments: -RT, -DA, -O, and -Z.
-RT: The instrument will be Teflon-coated and will include Teflon-coated parts. This acid resistant coating helps prevent corrosive solvents from damaging the instrument. Materials used in -RT instruments include Teflon, Polypropylene, and Epoxy.
-DA: The instrument will have a dry bath with beads instead of a water bath. Organomation has published an infographic explaining the differences between evaporation baths. The -DA option is available for the 6, 12, and 24 Position N-EVAPs only.
-O: This indicates an unheated instrument. An unheated instrument is ideal for those using solvents with low boiling points or those who wish to protect their heat sensitive samples. The evaporation process will be initiated by nitrogen blowdown only on -O units.
-Z: The instrument will include a Z-purge installed on the bath. The Z-purge is a safety device that is meant to keep flammable solvent vapor away from the instrument's heating elements by maintaining a small flow of nitrogen into the bath pan. This creates a slight positive pressure gradient inside the bath case, preventing highly flammable vapors from igniting.
---
So how do you know which model is the best choice for your specific application? Organomation recently created a solvent compatibility table which provides option code recommendations for the most commonly used solvents. Simply locate the solvent(s) you will be using with your nitrogen evaporator and you will find all model recommendations. For certain solvents, you will also find models that are not recommended due to a lack of chemical compatibility.
Check out the solvent table by following the link below!
https://fs.hubspotusercontent00.net/hubfs/6549100/Updated%20Solvent%20Table.pdf

If you have any questions on the updated solvent compatibility table or will be using a solvent that is not shown, please reach out to sales@organomation.com.