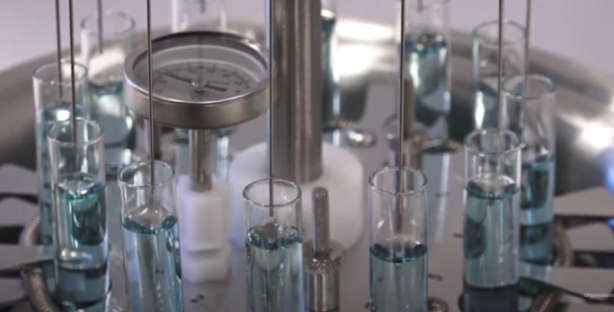 BERLIN, MASS (December 31, 2019) Organomation is pleased to announce that it is a recipient of the Massachusetts State Trade Expansion Program (STEP) grant from the Massachusetts Office of International Trade and Investment (MOITI), in collaboration with the Massachusetts Small Business Development Center Network (MSBDC).The grant will provide Organomation with opportunities to increase export sales of its nitrogen blowdown products worldwide.
The STEP program will cover the cost of exhibiting at the world's leading trade fair for laboratory technology, Analytical, in Munich, Germany this spring*.
Organomation is thrilled to receive this STEP grant award. Exhibiting our laboratory evaporators and sample preparation products at an overseas trade show for the first time is a huge," said General Manager, David Oliva.

For more information, please contact sales (at) organomation.com.
* UPDATE (3/6/2020): Due to increasing spread of the coronavirus (COVID-19) in Europe, event organizers have postponed Analytica to October 19 to October 22, 2020.
Organomation Associates, Inc.
Your Partners in Sample Preparation since 1959
Since 1959, Organomation has been a leading provider of analytical chemistry sample preparation solutions. The company has provided quality hand-built equipment and unparalleled levels of customer service since its inception. The foundation of the company stems from the first ever commercially successful nitrogen evaporator invented by founder, Dr. Neal McNiven. Organomation is well known for its lines of nitrogen evaporators, solvent evaporators and solvent extraction instruments. Throughout the years, Organomation has expanded upon its product lines while providing a superior laboratory product at affordable prices. Organomation is located at 266 River Road West, Berlin, MA 01503-1699 USA.