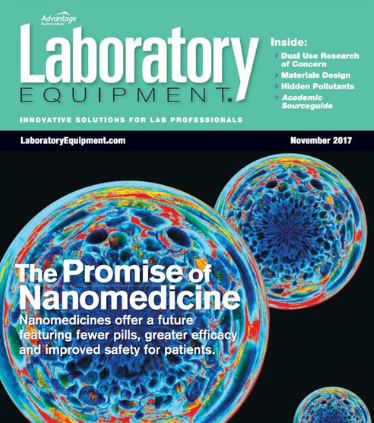 BERLIN, MASS (December 13, 2017) – Sales technician Amy Valladares of Organomation was recently featured in Laboratory Equipment Magazine, where she makes a case for non-automated sample preparation instruments.
Inspired by her work in customer service, Valladares details the decisions buyers should consider when purchasing new sample preparation instruments.
"It is true that automation can save hundreds of thousands of hours of manpower each year," said Valladares; "However, it is easy to overlook the hidden costs involved with any new instrument purchase."
Buyers should consider the needed service plans and repairs, consumables, and expected lifespan of automated systems.
How much buyers anticipate spending on repairs each year should be factored into the decision to move to a system with automated features. "A good service plan should cover expected repair costs plus a bit extra, which the manufacturer can then pool to cover larger and unexpected issues," said Valladares.
Consumables are needed in both the manual and automated methods, which often require proprietary glassware or expensive consumables only available from one supplier; thus, can lead to unreasonable costs for the consumer.
Valladares argues that the most important factor to consider is the instruments lifespan. "Say that it takes an automated instrument eight years to reach the breakeven point, but the instrument only has a life expectancy of six years, then you are out of luck," she warns.
While an automated instrument is definitely worth the cost in some cases, there is also something to be said for simplicity and reliability of manual instruments.
For more information about Organomation's products and services, please visit Organomation.com or contact sales@organomation.com


Organomation Associates, Inc.
Your Partners in Sample Preparation since 1959
Since 1959, Organomation has been a leading provider of analytical chemistry sample preparation solutions. Organomation has provided quality hand-built equipment and unparalleled levels of customer service since its inception. The foundation of the company stems from the first ever commercially successful nitrogen evaporator invented by founder, Dr. Neal McNiven. Organomation is well known for its lines of nitrogen evaporators, solvent evaporators and solvent extraction instruments. Throughout the years, Organomation has expanded upon its product lines while providing a superior laboratory product at affordable prices. Organomation is located at 266 River Road West, Berlin, MA 01503, USA.