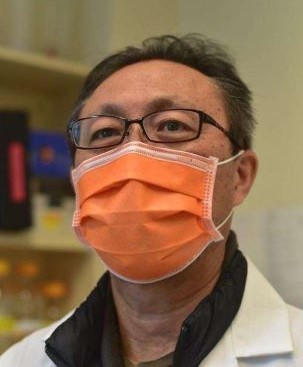 Chung-Ho Lin is a research associate professor and lead scientist at MU's College of Agriculture, Food and Natural Resources' Center for Agroforestry. Lin is originally from Taiwan but decided to move to Columbia, MO in 1991 in order to pursue a higher education and further his scientific career. He typically works on projects related to natural product development and bioremediation in order to reduce environmental toxins caused by human activity.
One of the most recent projects Lin has been involved in has been the tracking of COVID-19 through wastewater within the state of Missouri. Facilitated by Marc Johnson, a professor of molecular microbiology and immunology at the MU School of Medicine, this wastewater testing project has become a statewide effort to slow the spread of COVID-19 among its population.
Johnson and Lin have collaborated to create an efficient testing system, averaging 140 wastewater samples every week. They are testing for the presence of genetic material from the COVID-19 virus within the wastewater, a process that is aided by one of Organomation's test tube evaporators. Their studies have helped track the spread of the virus and its new variants within Missouri's communities.
Johnson, Lin, and the whole team at MU have devoted their valuable time and effort to fighting this global pandemic, and deserve full recognition for their significant accomplishments.
For a more in-depth explanation of MU's COVID-19 studies, click here: 'Wastewater doesn't lie': MU Scientists use sewage to track COVID-19
To read more on Chung-Ho Lin's personal story, click here: A Mizzou 'treasure,' MU researcher helps environment, tracks COVID