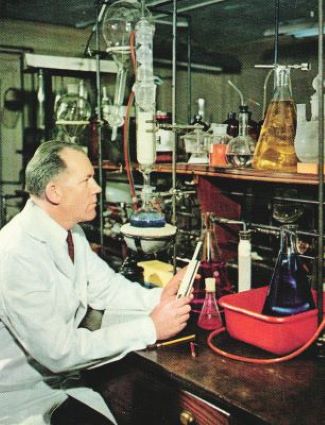 Where does the name "Organomation" come from? A question we receive quite often from our customers. It actually comes from a combination of two words: "organic" and "automation".
Organomation's founder, Dr. Neal McNiven, started his career as an analyst in organic chemistry at the Worcester Foundation located in Shrewsbury, Massachusetts. Dr. McNiven spent many hours of his time here manually drying down test samples by holding a steady stream of nitrogen over a test tube, one tube at a time. As he transitioned further into his laboratory career, he realized there had to be a more efficient way to go about the evaporation process. The need for an automated system that could evaporate multiple test samples at once was a need that was unmet at the time. This prompted him to develop the first multiple sample, high-speed nitrogen evaporator, an instrument now known as the 12 Position N-EVAP. The evaporator provided (and still provides) a hands-off approach to multiple sample concentration, allowing researchers to make more efficient use of their valuable time.
When Dr. McNiven decided to manufacture and distribute this evaporator, he wanted a company name that would reflect his work within the organic chemistry field as well as the unique automation the N-EVAP provided. He settled on "Organomation" which has proudly remained our name since 1959.
For more information on our history, check out Organomation's history page.