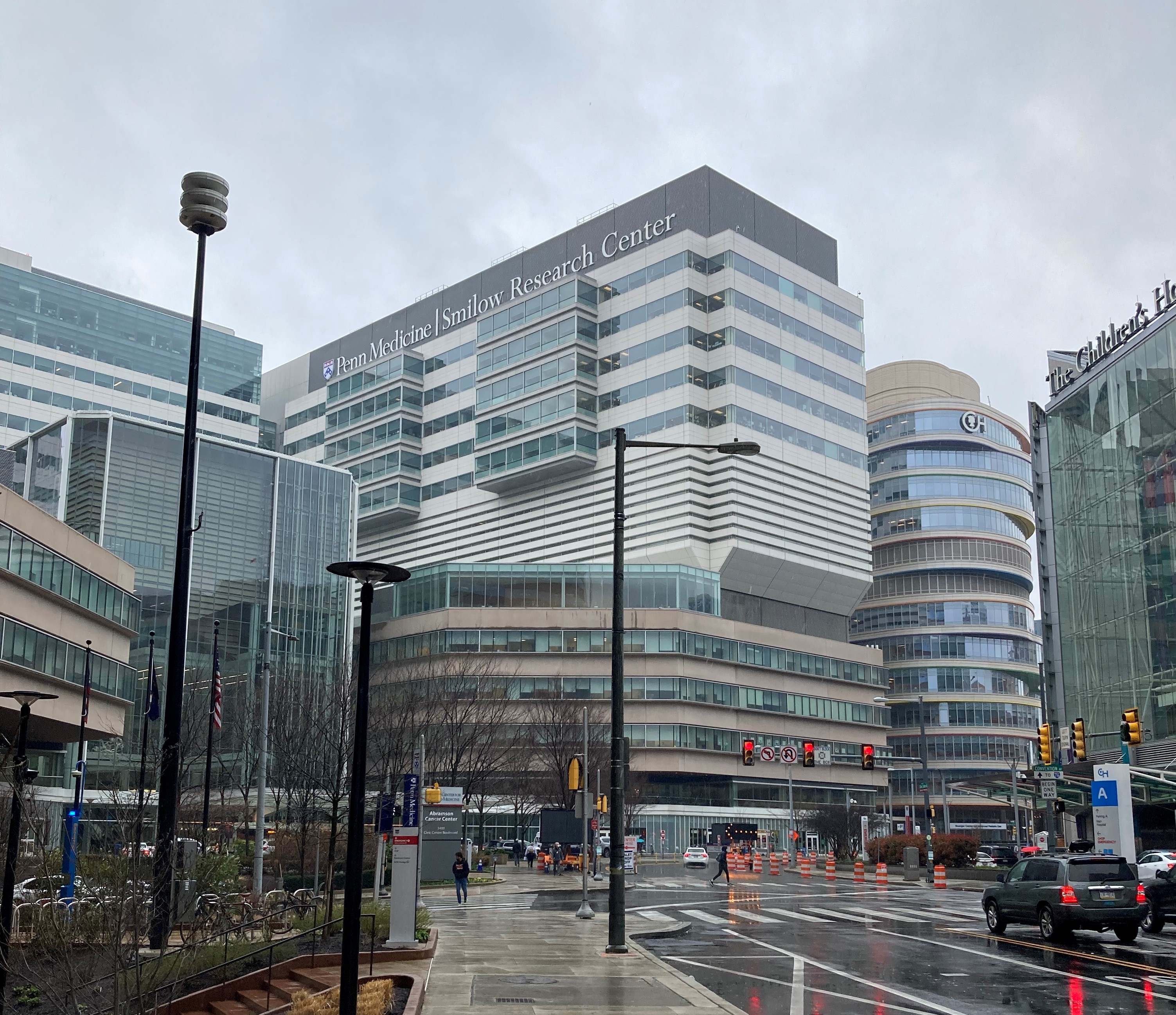 Ivy League School Improves Metabolite Analysis Workflow by Installing Organomation Evaporators
After attending this year's Pittsburg Conference on Analytical Chemistry and Applied Spectroscopy, Organomation visited customers in the Philadelphia area. One of these customers was the ivy league school, University of Pennsylvania.
While rotary evaporators are widely used for concentrating a single sample at a time, centrifugal and blowdown evaporators can both be utilized for concentrating multiple samples simultaneously.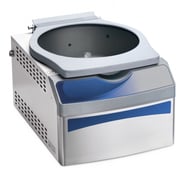 This customer, who had previously relied on a centrifuge style unit (photo on left) to remove excess methanol, has been impressed by how much faster his MULTIVAP evaporator is in completing this sample preparation. The lab tech attributed this to two distinct advantages: a higher temperature range and the ability to control the flow of nitrogen air.
Ambient evaporation workstations can be efficient in a number of different applications such as processing batches of small vials or samples which are heat sensitive. However, heat can be a critical component to speedier sample concentration. A general rule of thumb for Organomation evaporators is to set the heating unit at 10 degrees Celsius below the boiling point of the solvent the technician is looking to remove from their sample. The centrifuge concentration system has a limited, relatively low temperature range between 15 and 35 degrees, while the MULTIVAP high temperature dry evaporator can go from 30 degrees, all the way up to 120 degrees Celsius.
Across the three families of Organomation evaporators, there has been a conscious effort to put the chemist in charge of customizing not only the temperature settings but the flow of nitrogen entering the evaporator as well. The lab tech at the University of Pennsylvania stated that the ability to increase the flow of nitrogen on demand contributed to much faster removal of excess solvent.
For more information on our nitrogen evaporation solutions or to discuss your specific application, please contact our sales team through email at sales@organomation.com. For a more immediate response, feel free to contact us using our live chat feature, available during our regular business hours.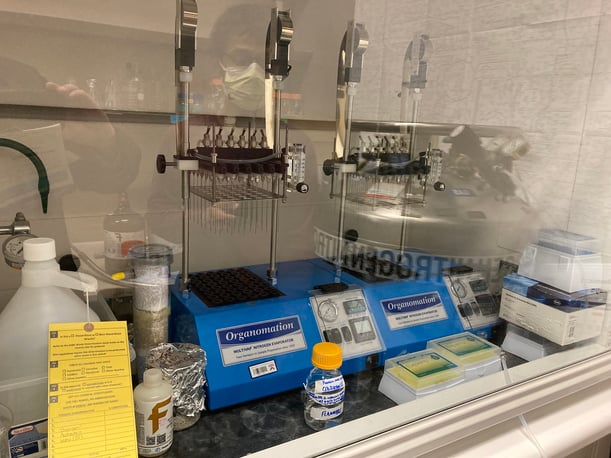 MULTIVAP Nitrogen Evaporators installed in the lab of the University of Pennsylvania