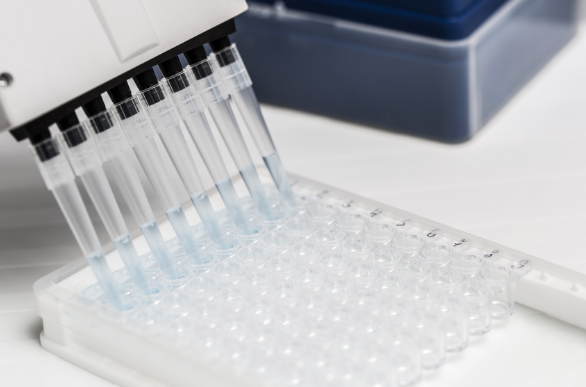 It is estimated that 1 in 5 patients do not respond to prescribed medications (Millennium Health, 2016). A clinical toxicology lab in California is helping to support improved decision making through urine and oral fluid drug testing. The diagnostic test results help healthcare providers make prescription decisions for each patient.

The state-of-art facility is a high efficiency receiving lab that processes samples daily. Once the samples are received they are incubated, DNA is extracted, and then transferred to specialized plates using advanced liquid handling and specimen tracking instruments. Liquid chromatography tandem mass spectrometry (LC-MS/MS) is used for quantitative testing. The higher sensitivity of LC-MS/MS allows for better detection of specific drugs and metabolites using a minimal volume (1-2 mL useable urine) of specimen.

The lab uses many of Organomation's triple 96 well triple microtiter evaporators at once up to 12 hours a day for five days a week to further concentrate the small samples. The triple plate MICROVAP microplate evaporator combines three 96 needle manifolds and three heat blocks into a single platform allowing for simultaneous evaporation of up to three 96 well microplates (see demonstration video here). Heat is evenly distributed across all three heating platform allowing for efficient sample preparation.

Specimens must be quickly processed as results are generally available by the next business day. Clinical toxicology labs depend on highly efficient instruments, such as Organomation's 96 well triple microtiter evaporator for fast reliable results.

Learn more about Organomation's triple position MICROVAP® here. Contact a sales technician today for a quote.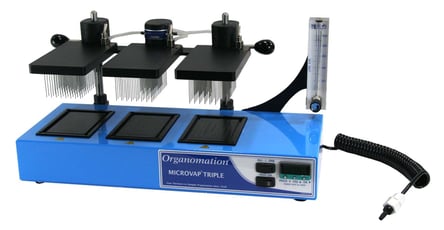 Reference
Millennium Health (2016, September 27). PGA Lab Tour [Video file]. Retrieved from https://youtu.be/AaN6qYkXJBg