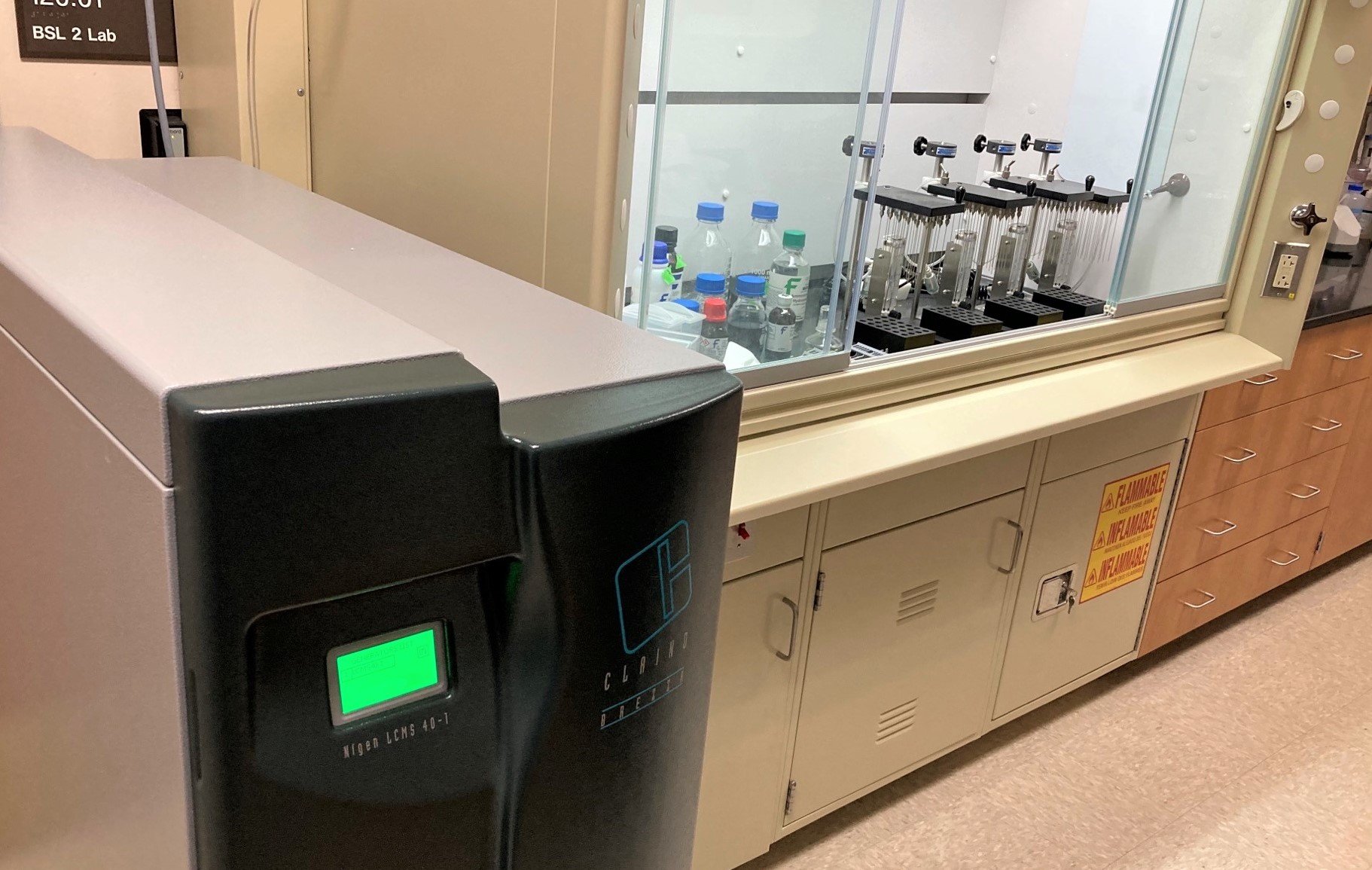 Robbins College of Health and Human Services at Baylor University needs the ability to remove excess solvent from hundreds of samples within a short window of time. The laboratory conducts oxytocin analysis by studying human serum and urine samples.
The capacity to condense 96 samples held within test tubes is provided by the four Organomation MICROVAP dry evaporators which each hold 24 vials. The sample blocks were custom machined for the user's most common sample size.
Oxytocin is a hormone released by the body during childbirth which causes contractions and for milk to enter the breast ducts. One focus of the lab's research evaluates how levels of oxytocin have been impacted by the effects of parental loss or parental divorce earlier in the subject's life.
With the desire to condense just shy of 100 samples at a time, the laboratory wanted an effective way to generate nitrogen gas on site. Organomation supplied the NiGen LC-MS 40-1 nitrogen generator, produced by the Italian gas generator company Claind. This nitrogen generator has become an invaluable workhorse and has been touted for its ease of use and reliability.
The laboratory which houses the evaporation workstations did not have an air compressor within range. The NiGen was a perfect solution as it has a built-in air compressor. Due to the high cost of air compressors, all-in-one gas generation solutions tend to be a much more affordable option when compared to sourcing both a membrane-based generator and a standalone air compressor. For those with an easily accessible compressed air source, the NITRO-GEN nitrogen generator for sample preparation is a great option.
For over forty years, Claind has produced the highest quality gas generators. The firm has a similar ethos to Organomation as both firms work to partner with their customers and provide innovative solutions. Organomation takes pride in understanding the specific sample preparation needs of the chemist and prescribing a tailor fit solution. Please utilize our calendar to schedule a consultation call or utilize our chat tool for instant support during business hours.