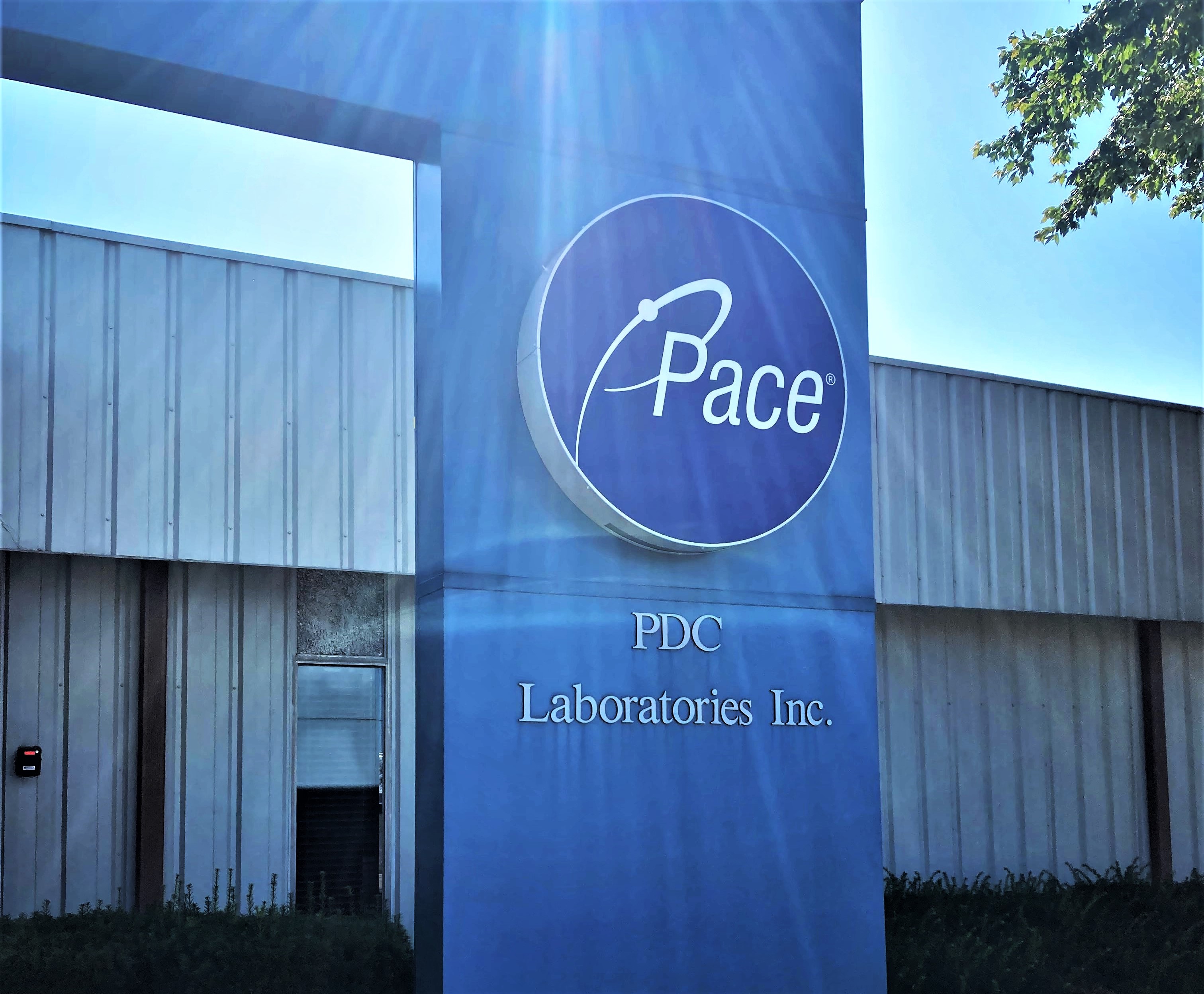 With an N-EVAP nitrogen evaporator dating back to the 1970s still in their workflow today, it is fair to say that PDC Laboratories in Peoria, Illinois has trusted Organomation with their sample preparation needs for an extensive period of time. Now as part of the Pace Analytical family, PDC continues to have a stellar reputation in the environmental laboratory industry and is viewed as an expert in applications such as PFAS detection (PFOS and PFOA), waste characterization and a variety of other water testing methodologies.
At the top of the analytical services list for the Peoria location is soil testing which has seen tremendous demand growth in recent years, specifically for EPA methods 8081 and 8082. The laboratory employs both an S-EVAP large scale evaporator and an N-EVAP test tube evaporator in tandem to ensure that the soil samples are prepared both effectively and reliably.
EPA method 8081 is focused on determining the levels of organochlorine pesticides in both solid and liquid extracts. EPA method 8082 focuses on measuring the concentration of polychlorinated biphenyls (PCBs) in extracts. Many organochlorine pesticides and PCBs were banned in the United States in the 1970s, yet still persist in the environment today. In both methodologies, gas chromatography is applied to separate these analytes of interest and determine their exact concentrations.
After the soil samples are collected and extracted using SPE (from EPA method 3535A), the remaining extract is then placed in the S-EVAP-KD evaporator for rapid concentration of the bulk of the solvent. Once the original solvent has almost fully evaporated, the extracts undergo a solvent exchange where they are re-dissolved in hexane and concentrated down to about 10 mL. The concentrator tubes are then directly transferred to the N-EVAP evaporator for controlled concentration to a specific endpoint. As the evaporation is finalized, the samples are analyzed using GC-ECD or GC-ELCD (gas chromatography with either electron capture or electrolytic conductivity detection) to determine the level of analytes within the tested soil.
One of PDC's technicians raved about the sample vial evaporator's performance. He noted that he loves having the flexibility to concentrate the sample to 10 mL and under, and occasionally to under 1 mL. Because of the N-EVAP's adjustable sample holder design, the KD concentrator tubes can be placed directly into the unit to finish evaporation, without the need to transfer the samples to other test tubes.
Organomation is proud to provide effective concentration equipment to aid in PDC's critical environmental studies. For more information on Organomation's sample preparation, please visit www.organomation.com or reach out to sales@organomation.com.