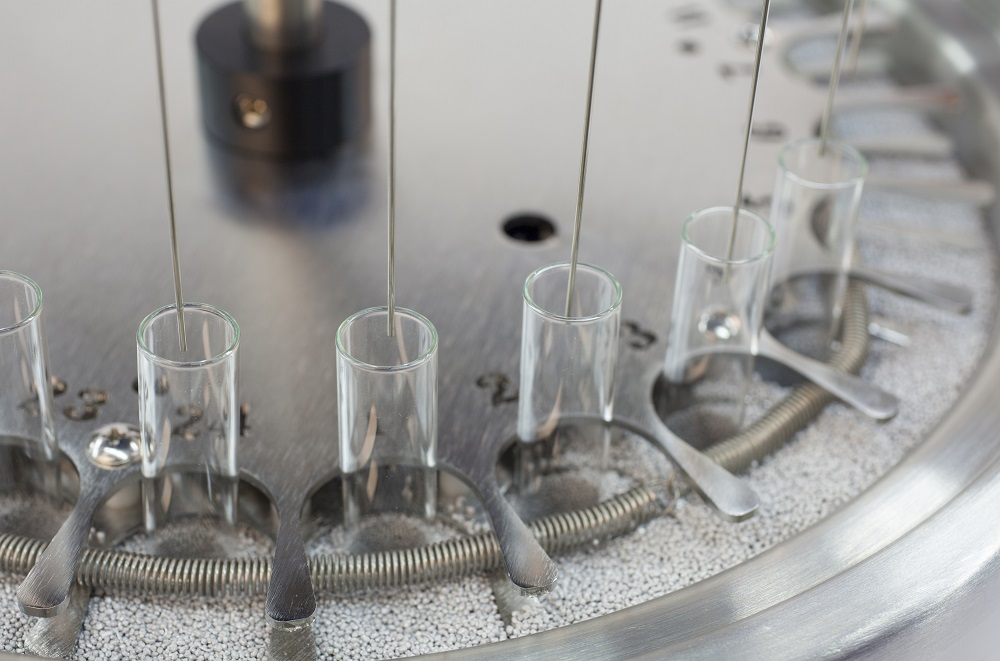 Environmental laboratories work with applications that each require different types of testing. This can make it hard to find the proper instruments to meet their specific needs. At Organomation, we provide a variety of test tube evaporators to meet the sample preparation needs of environmental laboratories. Our evaporators are used in a variety of applications any time evaporation of small volumes of solvent is required, such as wastewater analysis, drinking water analysis, soil/sediment analysis and pesticide analysis.
Many environmental labs may be familiar with rotary evaporators, but test tube evaporators fill an important gap in small sample evaporation. Rotary evaporators are often used for bulk evaporations after traditional liquid-liquid extraction. A test tube evaporator is better suited to either a final concentration step before analysis, or to an extraction method requiring a low volume of extraction solvent (such as SPE). In this instance, a test tube evaporator is a more efficient choice because it can handle several small samples at once, whereas a rotary evaporator is optimized for handling one large sample at a time.
Environmental laboratories search for contaminants that affect the environment as well as the health of individuals and wildlife. Their results need to be both reproducible and accurate. For this reason, it is important that environmental laboratories have products they can rely on. At Organomation, we pride ourselves on providing high quality instruments that are built to last!
Our 100 Position MULTIVAP test tube evaporator is a large batch evaporator that is capable of meeting the needs of high throughput laboratories. It has a space efficient footprint that allows for the evaporation of large batches of samples. Gas flow to our MULTIVAPs can be adjusted using a built-in pressure reducing regulator and flow meter. This promotes efficient and safe sample reduction with minimal nitrogen waste. Gentle nitrogen blowdown helps remove the solvent from samples with minimal heat, protecting delicate samples from degradation.
A quick turnaround time is important in any environmental laboratory. Our test tube evaporators remove the bottleneck of sample concentration by directing a stream of nitrogen onto each sample to speed up the evaporation process. Organomation test tube evaporators are easy to use, plug-and-go instruments, minimizing the time needed for technicians to learn specialized equipment.
Organomation has been providing test tube evaporators for over 60 years, making these time proven instruments a must for any environmental laboratory! We strive to continue improving our line of test tube evaporators to meet the changing needs of environmental laboratories. Our users often maintain their test tube evaporators in their labs for well over 20 years, making our units highly respected worldwide. Because of their long expected operating life, they are a cost-effective solution for today's busy laboratories. In the event that maintenance is required, our customer service team is available every step of the way. Our goal is to reduce downtime and improve productivity in your environmental lab. We provide excellent after sales service to our customers to ensure our test tube evaporators meet their sample preparation needs.
For additional information, please contact a sales technician.