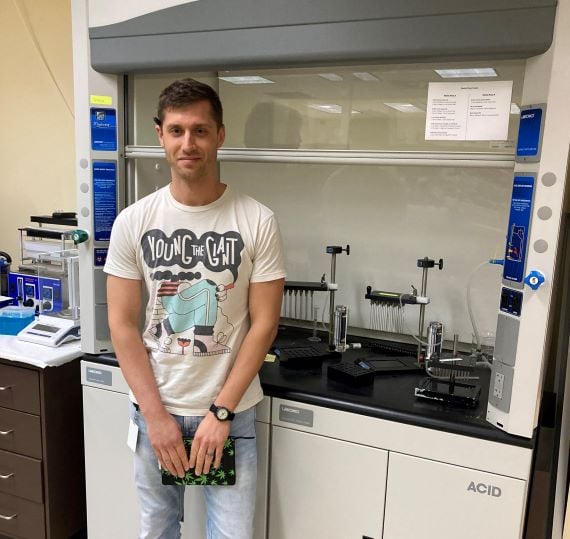 Following the Laboratory Products Association annual meeting, Organomation's General Manager, David Oliva, visited Physicians Toxicology in Tampa, Florida. Physicians Toxicology is a CLIA certified clinical laboratory which focuses primarily on drug screening through urine analysis. The organization was previously listed on INC's list of the 5,000 fastest growing companies and has a second location in Michigan.
The Tampa Bay toxicology lab has a blowdown station which features two Organomation MICROVAPs. These benchtop evaporators are incredibly flexible because they allow the technicians to dry down both microwell plates and microcentrifuge tubes.
Medical Technologist Nicholas Troyer noted that these microplate evaporators were installed five years ago and run all day, every day. He enjoys being able to see the volume of contents within the test tube as it makes the concentration process much easier. Due to the small solvent volumes the laboratory typically works with, both MICROVAPs are unheated models which complete the evaporation process at ambient temperature.
Organomation has drafted a guide which details configurations and options available for their MICROVAP line of Nitrogen Evaporators.